I Have a Rendezvous with Death.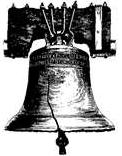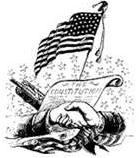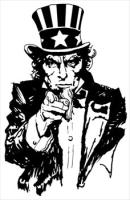 I have a rendezvous with Death
At some disputed barricade
When Spring comes round with rustling shade
And apple blossoms fill the air.
I have a rendezous with Death
When Spring brings back blue days and fair.
It may be he shall take my hand
And lead me into his dark land
And close my eyes and quench my breath;
It may be I shall pass him still.
I have a rendezvous with Death
On some scarred slope of battered hill,
When Spring comes round again this year
And the first meadow flowers appear.
God knows 'twere better to be deep
Pillowed in silk and scented down,
Where love throbs out in blissful sleep,
Pulse nigh to pulse, and breath to breathe,
Where hushed awakenings are dear...
But I've a rendezvous with Death
At midnight in some flaming town,
When Spring trips north again this year,
And I to my pledged word am true,
I shall not fail that rendezvous.
Alan Seeger
06/22/1888;07/04/1916

An "IN" show tribute...

For those that have served and continue to serve in the armed forces, we here at the "IN" show, feel a strong sense of regard, loyalty,and appreciation, for many of us have been touched in a personal and intimate manner. The effects of war, both past and present, have left an indelible impression on us.
Unless someone has gone through or knows someone that has dealt with the effects of war, it is almost impossible to understand the heartache it can bring. But, recognizing it is a first step; and, we have decided to take an interesting first step.
To raise awareness for our service men and women, we have taken an opportunity to send this message globally. The "IN" show has entered the YouTube/Sprint EPIC Contest and focused our message on the struggles our many service men and women have when returing stateside (home). Many of them deal with monumental difficulties of which their fellow Americans may not know.

In addition, we at the "IN" show have decided, if we should win the contest, we will be donating a portion of the proceeds to a military charity that works with veterans returning home. We are asking our listeners and viewers, if you know of a group that you would like to see benefit, message us with their information and we will contact them.
We encourage everyone to consider our entry farther then its scope of the contest and allow it to be a window into a world that for many is virtually unknown.

Thank you for taking a moment to read about our endeavors. And, if you haven't thanked a service man or women, please do so!
To our service men and women, "Thank you!"