Indie Music - the "IN" show Way
Everyone has their own personal take on what the term "indie" means. We get it. There is some valid and heated arguments out there about just what makes indie music indie.
Some commentators, critics, fans and musicians use the term to describe a distinct genre of music - usually rock. Others understand it to mean musical artists are working outside the traditional music scene (and record labels). Stil others maintain it to mean an underground music venue that has been around now for 30 plus years.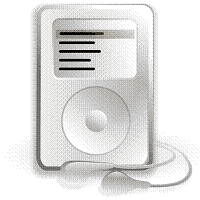 We at the "IN" show have chosen to embrace the whole of the meanings of indie. It hasn't been lost on us that independant music artists - similar to indie anything artists (you know....painters, sculptors, performance artists, etc.) - have chosen to place a premium on maintaining control of their music and careers. We say, "Right on!"
Here's the rub: it's hard to get heard. Beyond your friends and family, that is. We know there are a lot of places to post the music; and, a lot of social networking means to get the music "out there". The "IN" Show cranks all that up a notch.
Like you the artist are already doing, we post your music. We'll put you on YouTube. We'll connect you to our social networks. We do it because we still remember what is what like living on mac and cheese and ramen noodles while hosting "help me pay the rent" parties.
A quick soapbox rant: Most indie artists and bands are under the radar. They're struggling to earn a living. SO, if you like an indie artist's or band's music, SUPPORT them! Attend their shows. Recommend them to others. Post, tweet, and share, share, share. Yes! That also means you legally purchase their music. (okay, we're done.)