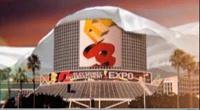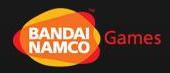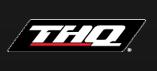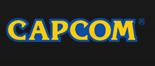 Check out some photos from the Expo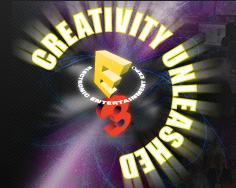 CREATIVITY UNLEASHED
That tagline says it all! Everyone knows the E3 Expo is where industry indies mingle with multinationals. It is the "IN" place where innovation inspires worlds of possibilities. And, more than anything, E3 Expo is where demos and deals impact the interactive entertainment business for months - and years - to come.

Don't take our word for it! Look at the E3 Expo Fact Sheet:
Overview
E3 Expo is the premier global computer and video game trade show.

It took place this past June 15-17, 2010, at the Los Angeles Convention Center; but, it is still garnering news in every media outlet!


Who Attends
E3 Expo continued its tradition of drawing tens of thousands of professionals to experience the future of interactive entertainment. The most influential people leading the most innovative companies in the business attend E3 Expo to see groundbreaking new technologies and never-before-seen products for computers, video game consoles, handheld systems and the Internet.

Those in attendance included leading computer and video game companies, business partners, and media and industry analysts from over 80 countries!

Also making a strong appearance were software developers, buyers and retailers, programmers, distributors, entertainment industry representatives, financiers and venture capitalists, importers and exporters, manufacturers, resellers, researchers, educators, financial and industry analysts and worldwide electronic and print media all of whom where sharing, networking, and enhancing the E3 Experience.


Ownership and Operation
E3 Expo is owned and operated by the ESA.

The Entertainment Software Association has been and continues to be dedicated to serving the needs of the companies publishing interactive games for video game consoles, handheld devices, personal computers, and the Internet.

It is important to note that the ESA also offers services to interactive entertainment software publishers including a global anti-piracy program, business and consumer research, government relations and First Amendment and intellectual property protection efforts.

A little known fact about the ESA: Its Foundation. The ESA Foundation is dedicated to supporting positive programs and opportunities that will make a difference in the health, welfare and quality of life of America's youth - a most worthy cause.

We bring it to you as we cover it.
E3 Expo never fails to deliver! And neither do we.

We bring you the events as they unfold to us. Any information you can't get, we will! Of course, we reserve the right to post old information or gaming footage just 'cause we think it's way too cool to forget!

Speaking of which....this isn't old; but, we sure will keep it here for a while since everyone here at the "IN" show can't get enough of Tolkein!
Now, check out our coverage of E3 Expo 2010: E3 Exhibitors
&nbsp&nbsp&nbsp