With wine and hope, anything is possible. Spanish Proverb
It has long been said, "In water one sees one's own face, but in wine one beholds the heart of another."
Wine has held a fascination over humanity for centuries. This liquid concoction is truly multi-faceted! For some it is life's nectar, for others it defines sophistication; and, for too many it remains a mystery.
Here, we uncover for you the secrets - if you will - of better understanding all wine can offer. No more deferring to the waiter or waitress. No more debating red versus white. No longer unmastered by you. Instead, tamed, to be enjoyed now and always.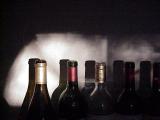 The "IN" Show's Wine Electives
Presently, we have three electives from which to choose:
Download our One-Minute Wine Expert Tasting Sheet.

- a simple little way to find out if a particular wine is ready for you to drink.

Visit our Wine Tasting Tours and peak in on the local Los Angeles wine scene.

- an on-going sampling of local Los Angeles Wineries and Tasting Rooms.

Continue reading and brush up on your wine knowledge.

- we'll call this Wine 101 made super easy...just the way we like it!
Choose one, choose all, and be sure to come back for more!
"Cheese, wine, and a friend must be old to be good." ~ Cuban Proverb
The One-Minute (maybe more) Wine "Expert" Tasting Sheet.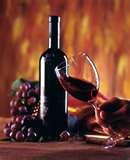 One-Minute Wine Expert Tasting Sheet
"What grape to keep its place in the sun, taught our ancestors to make wine?
~ Cyril Connolly
Connect with L.A. Wineries, Tasting Rooms, Wine Bars, and more.
Let's go on a Wine Tour!
"In victory, you deserve Champagne. In defeat, you need it."
~ Napoleon Bonaparte
The "IN" Show presents: Wine 101 - made simple. Part I.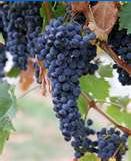 Wine has been spoken of by many as a love affair that takes place one glass at a time; and, like with any love affair, devotion, desire, and determination are the keys to making it great.
It is too true: There is much too much knowledge and oh so many wines that it is impossible to know all there is to know. But, we can have a lot of fun gaining the amount of knowledge we desire. With that said, we begin our stroll on this journey of wine.
In Proper Order:

Drink dry wines before sweet wines. The taste of a sweet wine in your mouth can make the dry wine seem flat.

Drink light wines before heavier wines. The heavier flavors will overpower the taste of the lighter wine.
The three major types of wine as based on alcohol content:

Table Wines: approximately 8 percent to 14 percent alcohol.

Sparkling Wines: approximately 9 percent to 14 percent alcohol plus CO2

Fortified Wines: approximately 17 percent to 22 percent alcohol.
Wine Tasting:

Determining Color. Color tells you a lot about the wine. To determine the color of the wine, give it a white background using a napkin or linen cloth.

Swirl the Wine. We swirl the wine in order to allow oxygen to get into it thus aerating the wine and giving you a better smell.

Smell the Wine. This is by far the most important part of wine tasting. Remember, you can only perceive four tastes - sweet, sour, bitter, and salt - but you can smell over one thousand different scents!

Taste the Wine. Gulping is not tasting. Sipping is not tasting. Drinking is not tasting. Tasting is pulling the wine into your mouth while also drawing in some air. Allow the wine to settle in your mouth then swish it gently about. Experience the wine as it awakens your mouth: THIS is tasting!

Savor the Wine. Think about what you have just experienced: the tastes, the smells, the whole of the impression. Here is where you can determine if the wine you just tasted is fitting to your style
There you have it. A short, simple introduction to a beautiful world. Until next time, we leave you with our podcast. Ciao!